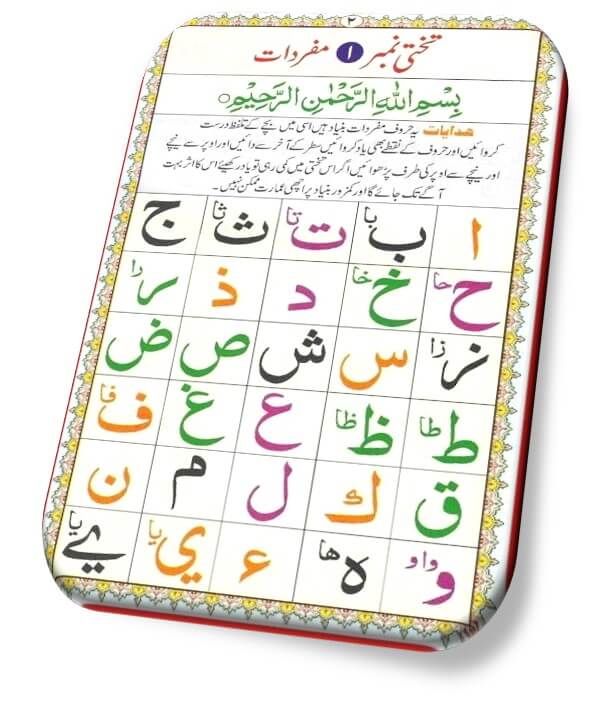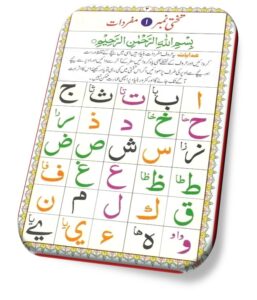 Introduction
Noorani Qaida is the most efficient fundamental curriculum specially formulated for non-Arab Muslim children to learn the Holy Quran. It is the first perfect book for beginners to learn the sounds of each letter of the Holy Quran in the best way possible.
This useful book smoothens your way to learn how to read the Holy Quran accurately. It has been designed, including all the basic pronunciation rules essential to learning the recitation of the Holy Quran. It is equally suitable for the kids who are not familiar with the language principles in the beginning.
Furthermore, one is not supposed to have any prior knowledge of the Arabic language. All the beginners need to know some expert tips about learning Noorani Qaida online effectively. For your convenience and best service, we (onlinekidsmadrasa.com) are presenting some fruitful tips to help your kids teach the Noorani Qaida efficiently.
Learn the Fundamentals of Noorani Qaida Regularly
Once your kids start learning this book, make sure that they are attending their classes regularly. Any break hurts the continuity and wipes out the previous learning from your kids' minds. Once they become habitual of reading the Noorani Qaida, it will set their schedule, and they will read their lessons with true passion. Your love and cooperation will keep them on track.
Practice Brings Perfection
Remember, attending only an online Quran class is not enough for your kids until they do the practice. Recite the Holy yourself to motivate your kids to join you with their Noorani Qaida. Let them revise their lessons and it will bring perfection in their learning. Your kids 'concentration and due time will accelerate their learning of the basic rules of the Arabic language. Do not hurry to go ahead in your lessons if you really want to improve your grades in Arabic and Quran recitation principles. Practice is indispensable to comprehend the language rules and gather information in a more refined manner! Stay motivated and revise your lessons time and again!
Find a Competent Online Quran Tutor
Another great tip that can make your language learning basis strong and save you tons of time is to seek the help of a native online Quran tutor who is fully equipped and trained to deliver the language principles to your kids more accurately than the non-Arab teachers. It is this reason most people are googling 'Native Arab online Quran teachers" to learn how to read the Noorani Qaida. There is no match to learning the Quran language (Arabic) from a native online Quran tutor in the comfort of his/her home! It will boost your learning and enhance your inspiration for the Quran!
Noorani Qaida Equips You with the Following Skills
The first benefit of learning Noorani Qaida is that you acquire precision in the pronunciation of words. When you join your online Noorani Qaida lessons, you repeat words after your teacher, and it helps you master correct pronunciation and when you get fluent, you are ready to take the next step!
Once you get command of the correct pronunciation of Arabic words, you will learn how to join syllables and mix letters together and then pronounce them.
'Learn the Noorani Qaida' course also equips you with the knowledge of the vowels of the Arabic language. All the non-Arabs face difficulty to read the Arabic text without vowels, and it looks like only consonants. Indeed, most vowels in the Arabic language have been transcribed as vowing signs that are necessary for beginners to read Arabic text without committing mistakes.
Remember the Rewards of Allah SWT
Learning the Arabic language to learn the reading and recitation of the Holy Quran is crucial for every Muslim and it is a laborious task for the non-Arabs. Sometimes, they happen to feel it a hard and impossible task to learn the Arabic language.
They should remember the rewards of Allah SWT who showers his blessings on us Muslims for every word. So, learning the Quran reading and recitation is a great virtue that one should never give up!
Conclusion
I hope learning these tips might have cleared your concerns and from now onwards, you think that learning Noorani Qaida is an easy task. Go ahead with firm determination, follow the guidelines, and improve your Quran recitation starting from the Noorani Qaid Sign up for our online platform and get enrolled in the required course, and join us right today! a!
Never forget to share your valuable feedback and recommendations. You suggest, we improve!
About Online kids Madrasa
Online Kids Madrasa is a Learn Online Quran academy that has stepped forward to deliver Quran education to all non-Arab Muslims from any part of the world. We conduct all classes on Skype or Zoom and our platform is the best option for those who want to learn Quran, Hadith, Islamic Studies, and Arabic language from their home in their self-selected timetable. Our dedicated and highly trained native Arab teachers provide the best guidelines to your kids other than the regular course.