Understand Quran Course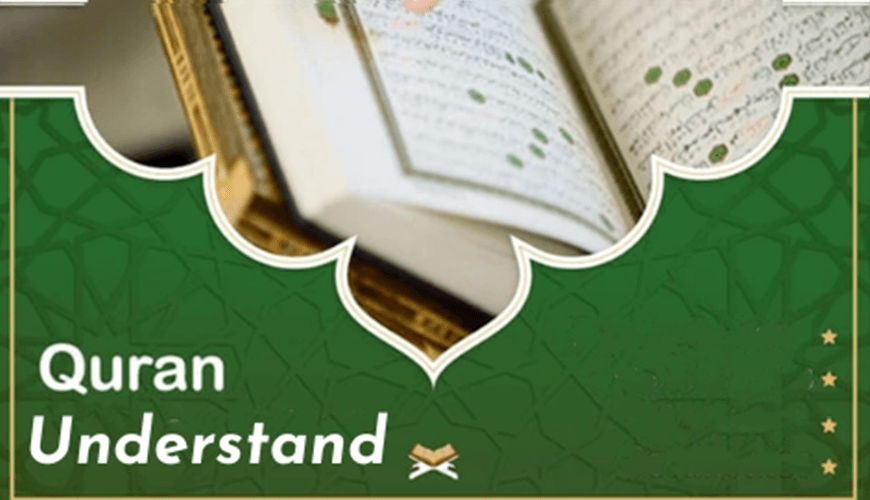 Course Description
"Understand Quran Course" is equally suitable for both male and female students around the world. Our qualified and experienced tutors help students learn the Quran translation through one-on-one online classes. We have hired the services of qualified and professional Islamic scholars who will help you understand the Holy Quran according to your intellectual level.
Course Contents
Here is an overview of what the students will learn in the 'Understanding the Quran' course.
Urdu translation of the Holy Quran
Understanding basic Arabic language and meanings.
Understanding Allah's commandments
Learning basic prayers
Understanding the practical examples of the Holy Prophet Muhammad SAWW and his companions
Learning the real purpose of life
Getting inspiration to follow the Quranic principles
Importance of the Course
Today, the Holy Quran has been translated into all the languages of the world. It is a universal book that verifies the previous Divine Books and Scriptures. It is a religious obligation on every Muslim to recite and understand the Holy Quran, and it awards us tremendous benefits. One significant reward is that it provides a comprehensive knowledge of the rules and regulations to make our life and hereafter successful. Our Creator says in the Holy Quran about understanding His instructions:
Attend our online lessons of the Quran translation without any obstruction of age, time, and location. Make sure to join our Quran teachers on Skype and Zoom from the comfort of your home at your flexible time. We have designed online sessions keeping in view the diverse linguistic backgrounds, age groups, and easily understandable learning techniques both in Urdu and English. You can assess our reliability and expertise from a long list of our global students!
Final Thought
After completing the Quran translations course, the students will be able to comprehend the verses of the Holy Quran on their own. Join us to get your kids trained by our proficient home Quran tutors for kids, and enjoy the company of our support team! Our mission is to transfer quality Quran education around the globe. Start your Quran understanding journey right today and enlighten your heart and soul!
Course Features
Lectures

0

Quizzes

0

Duration

45 hours

Skill level

Beginner

Language

English, Urdu, Arabic

Students

10

Assessments

Yes