Quran Reading with Tajweed Course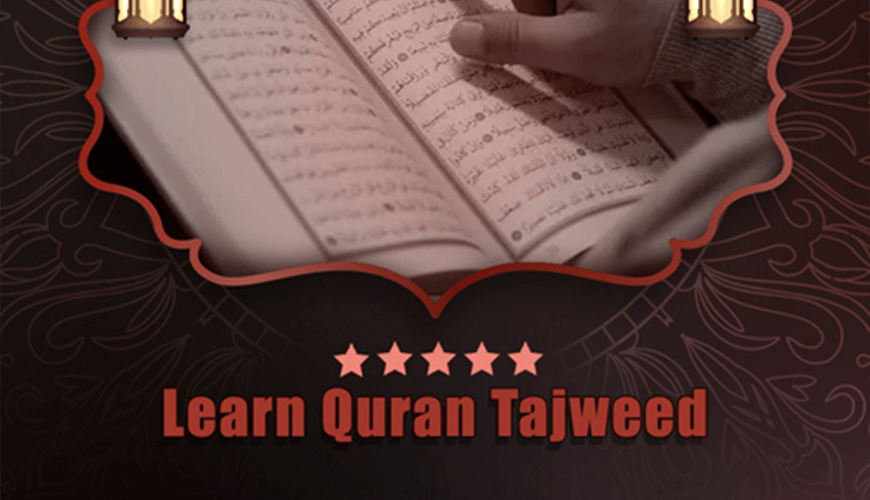 COURSE DESCRIPTION
The Holy Quran is the 'Last Word' of Allah, which provides comprehensive legislation for the Islamic Ummah. It was revealed on our last Prophet Muhammad SAWW in Ramadan. It is the entire guidance for the whole of humanity. That's why Islam emphasizes Quran reading, understanding, and following its principles in real life. Reading the Holy Quran with Tajweed is the most favorite act in Allah's eyes which is not an issue for the native Arabic speakers. But the people speaking other languages also love to learn Tajweed and seek professional tutors near their locality. For that purpose, we have taken the initiative to offer multiple courses such as Quran Reading, Recitation, Tajweed, Translation, and many more.
"The one who is proficient with the Quran will be with the noble and righteous scribes (the angels), and the one who reads it and stumbles over it, finding it difficult, will have two rewards." [ Book 33, Hadith 124]
Contents
The actual contents that the kids will learn in Learn Quran with Tajweed Online Course are as follows:
Makhaarij (points of articulation)
Qalqalah
Sun & Moon letters
Vowels
Waqf (full stop/ partial stoppage during recitation)
Daily lessons for Tajweed practice
Surah Al-Fatiha
Para 30
Exercises
Ikhfa
Gunna
Ikhfa Meem Saakin
Idgham
Idghaam Meem Saakin
Tajweed
Tajweed is an Arabic word that means proficiency. Tajweed of the Holy Quran means applying principles that lead us to pronounce the Quranic letters and words correctly while reciting the Holy Quran.
Benefits of Learning Tajweed
The benefits of learning Tajweed are countless. Learning Tajweed equips every Muslim with a comprehensive knowledge of reading, reciting, and understanding the Holy Quran precisely. Arabic is a delicate language. Any slight mistake in reading can alter the meaning completely, so learning the Quran online with Tajweed prevents one from committing errors and achieves Allah's satisfaction. As Allah says in the Holy Quran:
"and recite the Quran properly in a measured way" [Holy Quran: 73:4].
Basic Principles to Follow
Only those students can enroll in the online Tajweed course who have already completed the basic Quran reading course and want to enhance their tajweed skills. The basic knowledge of harakat, madd, shaddah, sukoon, and tanween is compulsory to comprehend the tajweed rules easily. Through this course, the students will learn tajweed rules, and it will boost their confidence to recite the Quran correctly. One fundamental principle of getting fluency and accuracy in Quran reading is a lot of practice. We recommend our students reading their tajweed lessons repeatedly to get command of their tajweed skills. We also improve our online Quran learning students' confidence by encouraging them to ask questions relevant to their course.
Last Word
Connect with the Holy Quran in an unshakeable relationship and stay successful here and hereafter. Join us right today and embellish your Tajweed skills!
Course Features
Lectures

0

Quizzes

0

Duration

55 hours

Skill level

All level

Language

English, Urdu, Arabic

Students

27

Assessments

Yes