Quran Reading with Tajweed Course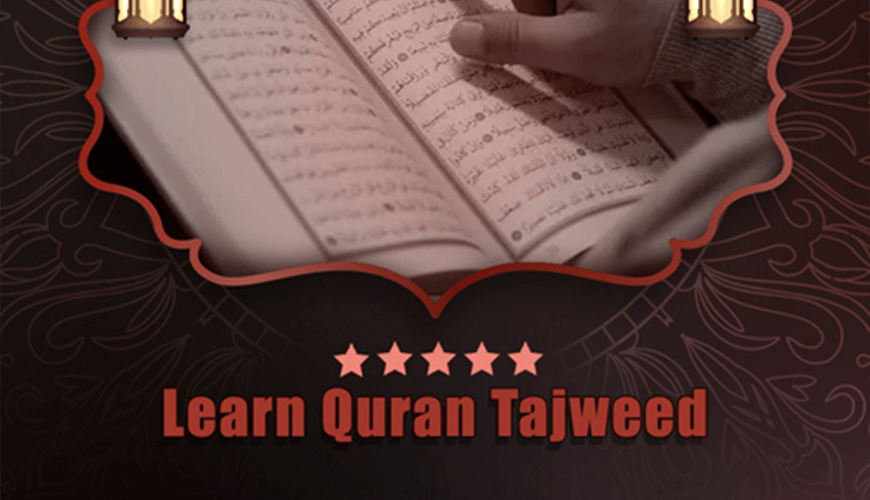 Quran Reading with Tajweed Course
Course Description
Tajweed is an Arabic word that means proficiency. Tajweed of the Holy Quran means applying principles that lead us to pronounce the Quranic letters and words correctly while reciting the Holy Quran. "Quran Reading with Tajweed Course" is the advanced level of our "Basic Quran Reading" course. In this course, students will learn and practice the rules of beautifying the recitation of the Holy Quran.
Contents
The contents that the kids will learn in Learn Quran with Tajweed Course are as follows:
Makhaarij (points of articulation)
Qalqalah
Sun & Moon letters
Vowels
Waqf (full stop/ partial stoppage during recitation)
Daily lessons for Tajweed practice
Para 30
Exercises
Ikhfa
Gunna
Ikhfa Meem Saakin
Idgham
Idghaam Meem Saakin
Importance of the Course
The benefits of learning Tajweed are countless. Learning Tajweed equips every Muslim with a comprehensive knowledge of reading, reciting, and understanding the Holy Quran precisely. Arabic is a delicate language. Any slight mistake in reading can alter the meaning completely, so learning the Quran online with Tajweed prevents one from committing errors and achieves Allah's satisfaction. As Allah says in the Holy Quran: "And recite the Quran properly in a measured way" [Holy Quran: 73:4].
One fundamental principle of inculcating fluency and accuracy in our students in Quran reading is a lot of practice. We recommend our students to practice their tajweed lessons repeatedly to master their tajweed skills.
Last Word
Connect with the Holy Quran in an unshakeable relationship and stay successful here and hereafter. Join us right today and embellish your Tajweed skills!
Course Features
Lectures

0

Quizzes

0

Duration

55 hours

Skill level

Intermediate Level

Language

English, Urdu, Arabic

Students

67

Assessments

Yes